Web Design & Development Services in UK
Responsive Web Design
During the recent London trip, Sarah was searching for a decent hotel. She came across a website that offered details on the services and accommodations offered before finalizing the booking. However browsing through different portals, she only got frustrated and lost. Certain sites had excessively small fonts to read while others were extremely large to fit perfectly her mobile screen. Some took plenty of time just to load onto the screen and others simply failed to provide a call to action. She could not contact the hotel effortlessly. Customers in thousands across the globe face this problem when searching online.
What is the solution?
You need to develop a site that effortlessly caters to the specific requirements of your customers. A poorly built website will only make your business lose potential clients.
In today's mobile era, people are likely to use their phones to access your site. With millions of smartphone and tablet users, mobile web browsing is rather what you should focus more on desktop. This is because mobile phones can be used to search for valuable information even while traveling. Hence, the first step to take is to develop a mobile-friendly site. However, merely tweaking the site is not likely to do any good to beat the competition. The current trend followed by web designing companies is 'Responsive Web Design'.
This guide allows you to know what are a responsive design, how it is beneficial for your company, etc.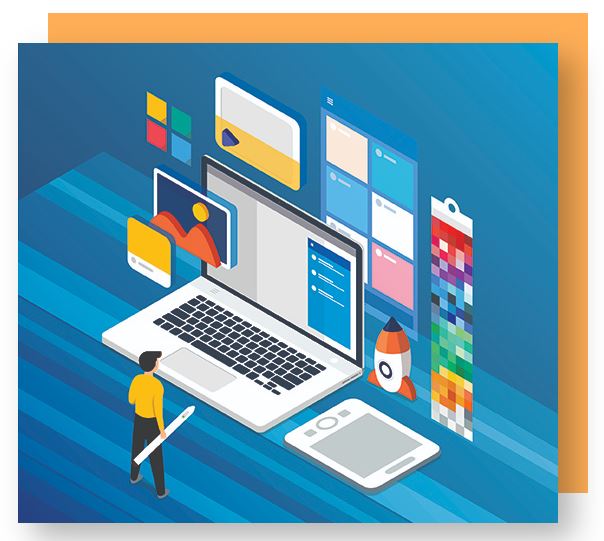 About Responsive Website
This design can adjust on its own to the user's device continuously and smoothly. Thus, the viewer will be provided with a fabulous viewing experience of the site's content and design.
Its meaning in web design
'Responsive' here means allowing easy access to a webpage using any device. There is also no need to compromise on the design quality or look. It rather flows effortlessly to fit perfectly any screen size. This design provides greater flexibility to your site to change position, fit and bed within the screen. Thus, the user can use as well as go through the design conveniently. Design responsiveness means 'to respond well'. Responsive sites, in simple terms, mean sites that which respond well on different types of devices and look good.
How can my website become responsive?
You need to first develop a basic website. It should be created in a manner to fit desktop and smartphone screens. We can help identify if such websites support certain CSS and HTML features. For this, we will use mobile device detection and browser detection along with a device capabilities database.
Our experts at Web Choice can help develop responsive web design sites by creating unique designs. It can fit all types of screens and devices. Moreover, we come up with UX and UI-focused responsive web designs.
Why it is crucial to develop responsive web design?
In today's mobile phone age, people are relying on these advanced gadgets to browse the web. Google is found to have tweaked its algorithm to cater to these users. It does not favor sites offering poor browsing experience. Google prefers favoring responsive web designs, thus enabling such sites to enjoy higher rankings in its search results. If you opt for responsive web design, your business is likely to be ahead of your competitors. Your site will also enjoy more traffic combined with better conversions and revenue!
What are the benefits derived from responsive web design?
Enhanced SEO (Search Engine Optimization)
Mobile-Friendly (Over half of all web traffic is derived from mobile search)
Increased Google Rankings!
Excellent site usability and customer experience. It allows users to visit your site more often, thus enabling leads and increasing conversions.
Difference between adaptive and responsive web design
Adaptive web design

Relies on pre-determined screen sizes
Browser or user does not resolve the layout but is done by the back end.
Develops varying fixed layouts to adjust better to device-specific screen sizes.

Responsive web design

Relies on fluid and flexible grids.
The user's browser window determines website layout.
A single layout is used to develop a web page. It adjusts seamlessly to fit perfectly the device screen.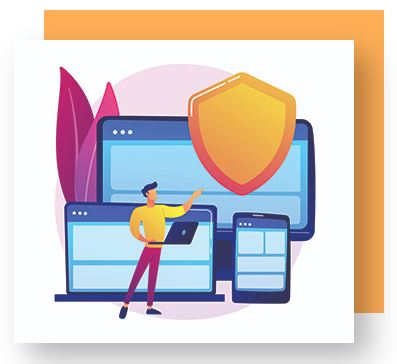 About responsive user interface
It is considered to be a wonderful network combination of design principles and modern technology. It allows the website to function to its optimum and fit perfectly any device, be it a tablet, mobile or computer screen size. Your site will be able to serve the purpose for which it is designed, like be it viewed from the mobile phone, laptop or computer.
Some examples to follow
We at Web Choice are more focused on providing sites that are security-focused and appear beautiful. Hence, our objective is to come up with a responsive design for all our clients. We also focus on the creation of superior quality, UI-proficient responsive web designs. Go through some responsive website design examples created for our clients:
London Attitude
West Country Windows
Nursely
Kenwood Cookers